Photo reblogged from What a Fool Believes with 14 notes
Waterloo Sunset
I never can decide: Do I want to do Diamond D or do I want to be him? 
Post with 10 notes
You have to wonder what sort of portent a dream is that consists of viewing a live performance of Bryan Cranston blithely swimming with dolphins while evading the malevolent, aquatic slugs creeping around in the fathoms of a deep and inky manmade pool. The play has no clear narrative: just Cranston wading around with these marine mammals that sometimes are made of their typical gray, slick surfaces and sometimes a racier, red latex. Sometimes Cranston is the dolphin, squirming his way into their slippery hides. Most frequently, he just floats about until the ominous bass thumps against the auditorium walls indicating that a slug, with what looks to be spikes or just a pronounced flagellum and cilia like those of the paramecium, slides across the murky bottom hoping to attack. Strangely, it never does. This is partly because the few young women in the audience dive into the waters and prevent it from happening. I even saved a girl with flaxen curls and chubby cheeks from an untimely death while all other patrons of the theater literally were frozen in their indifference.
On certain viewings, there is more than one Cranston. A Cranston with a strawberry blond beard and a mischievious twinkle in his eye, a Cranston in a Mounty uniform, a clean-shaven Cranston in a clerical collar. They circle the perimeter of the pool just watching "Dolphin Cranston" paddle about.
There is a woman in charge of the entire operation and she aggressively recruits the audience to not only be a part of the show, but earn wages by navigating their way through these treacherous waters brimming with Emmy-award winning talent. All you have to do is fill out a timesheet before you wake up.
Video with 7 notes
For a low-key birthday celebration, my friend and I attended the metal karaoke night in our neighborhood. Not only do you receive a free shot if you sing a metal song, but you drink free all night long if it is your birthday. Needless to say, I had an excellent time.
I appreciate that this particular karaoke venue is not exclusive in the least. There is no eye-rolling from the die-hard metal dudes that work the bar if you sing Alice Cooper's "Poison", Motley Crue's "Home Sweet Home", or even Steely Dan's "Dirty Work". They, along with the crowd, love it all and if you are lucky, they will even work some light show magic by pressing some mysterious switches behind the bar. Usually this only happens if you perform an Iron Maiden, Dio, or Scorpions song.
One of the bartenders always closes out the night with a heartfelt rendition of one of his favorites; he usually opts for Robbie William's "Angel". This sounds odious, but it is actually quite impressive. Other highlights from last night included Van Halen's "Unchained", Eddie Money's "Shakin' " and ZZ Top's "Legs".
It is really the post-karaoke music, though, that makes this place shine. I love indulging in boisterous, raw sing-alongs of "Looks That Kill" or "You Got Another Thing Comin'". Last night, the lead-off track from the bar's closing time mix was Enuff Z'Nuff's "Fly High Michelle". I had totally forgotten about this late 80s gem. It's rather ethereal and sweet for a "metal" ballad. It comes on like an urgent whisper, a dreamy, somewhat haunting, confection of glam-pop-metal bliss about Poison's "Fallen Angel" seeking redemption and becoming an actual angel. Which is to say: it seems to be about a blue-eyed girl's suicide. And the video deftly conveys the feeling of the song: it's all rainbows, white doves soaring, balloons floating, and the band coasting on their own cloud, singing earnestly about losing a girl to the wind of change that approaches so gently and swiftly that it is too late before you notice. Sort of like this song.
Post with 9 notes
There were many epic moments during Friday's Of Montreal show at Terminal 5:
1) When my friend and I went totally beserk upon hearing the first blurpy, ectastic notes of "The Party's Crashing Us!", flailing around maniacally like a pair of black wizards. This is probably the moment when the bell sleeve on my new party dress was doused in some unidentifiable liquid within proximity. It was also the moment when another pair of ladies next to us assessed our silly, carefree twirlings and quickly departed from the area. I had become one of those people and I didn't even care.
2) Kevin Barne's incredibly moving cover of Sibylle Baier's "Tonight". A semi-circle of moon-shaped, skullchildren crowded around to quietly watch his performance via black-and-white video screen as if it were a transmission outside of space or time. Like the power of music itself. This subdued moment in the show, a departure from the high-energy, hedonistic free-for-all, was all the more powerful because of its earnest simplicity. The haunting, restrained performance was a vivid reminder that Barnes is perfectly capable of capturing the dark beauty in one's mundane and external reality, as well as the sexually-charged, near dangerous whimsy of one's interior one.
3) The MICHAEL JACKSON encore. I am sure at this point I probably irritated even more fellow concertgoers with spirited choreography brought to you by rum and nostalgia. 
4) Janelle Monae's inhabitation of Klaus Nomi's soul by the way of Outkast flavor and unadulterated James Brown showmanship.
5) But no epic moment rivaled the sighting of Andre Leon Talley, the former Editor-at-Large and current contributing editor of Vogue magazine! As he stepped out of his luxury vehicle in front of the venue, I immediately became a giddy fashionista wannabe. He was wearing some shiny kimino jacket-shorts combo and celebrity shades, his hulking mass of glamour and guts towering over all of us little people. His literally larger-than-life, extravagant aesthetic was very appropriate for the fantastical coupling of Janelle Monae and Of Montreal. During "Tightrope", I caught sight of him in the VIP mezzanine, tapping one outrageously expensive loafer.
Photo with 6 notes
Yesterday I encountered the friendliest letter carrier of the Upper East Side.  First, she complimented me on my blouse and was happy to know that a store in the area had it in stock. Usually, when she asks someone where they purchased a particularly snazzy item of clothing, they respond "Europe" or that it's been in their closet for decades. After making this last remark, she then looked at me closely with open, smiling eyes and declared, "You look just like that child. You know the one! You have the same slanted, downturned eyes." Although I couldn't be sure based on the vague description of said "child", I did have an idea.
It took her a minute or so for the name to roll off of her tongue like an ancient shibboleth: "Leelee Sobieski!"
I nodded amiably.
"I am sure you already knew that. I mean you do look at yourself in the mirror," she chuckled as if we were old friends already equipped with an arsenal of inside jokes. "But really, how many times has someone said that to you before?"
"Oh, quite a few." The truth being that ever since the Helen Hunt doppelganger entered the public consciousness in the late 90s, I could not escape the, admittedly flattering, comparison. Although I am missing her ample bosom, downtown pretensions, and, thank god, a past love affair with Sean Lennon, the similarities are rather eerie.
Stranger still, a diverse cross-section of America still remembers who Leelee Sobieski is! My celebrity double is a middling actress best known for what exactly? Best known for resembling another higher-profile actress.
Above is a morphed image of Leelee and your's truly. Note the specter of my full bang asserting itself on our morphed forehead.
Post with 28 notes
Pitchfork's closing remarks on of Montreal's solid latest release, False Priest, were rather disconcerting to me: "it might also be time for Barnes to find his muse outside of the bedroom."  Um, what? Is any muse really found outside of the den of iniquity? I thought the muse was always somehow of the fleshy realm. Whether in actual idealized male/female form, or as a representation of those physical needs that are transformed into the sublime when put to music, I thought the muse was always a mirror of our purest nature. And somewhere within the purest distillation of ourselves: we all want to bone.
For some time now, I've been troubled by the omnipresence of what I deem "neutered rock." This is rock without brio, without bravado, without scuzzy, unbridled lust dripping out of every chord, every note, every wail, without giant, sweaty cahones. And one does not need to be male to be equipped with said cahones! To rock without emanating sexual desire, without addressing the ineluctable need for late-night action, or performing as if you are a eunech that has transcended earthly desires for a bounty of cerebral delights is to not rock at all. In fact, I would say that to do so is to be the antithesis of rock. Rock without sex is a desecration of its very essence.
And yet, there seems to be a preference to ignore the corporeal inherent in music as if its tacky presence would dumb the audience down, defiling its tastes, and rendering it impossible for ascension to more lofty heights where Art and Truth can be discovered. Cartesian dualism does a great disservice to the enjoyment of rock-n-roll as I've been under the, perhaps, false impression that rock music unifies mind and body in a way that the two become happily conflated. In my understanding, rock is visceral, rock is intellectual, rock is primal, immediate, and enlightening. Rock targets the loins, but still hits the heart.
Of course, this might just be a personal preference. Some of my favorite bands include The Stooges, Van Halen, Led Zeppelin, Scissor Sisters, and of Montreal. While diverse in sound and style, all musicians mentioned share a brazen approach to individual, as well as collective, libidinal pursuits. They unapologetically explore human sexuality in its myriad of forms and aim to seduce their audience in joining them on a blue escapade of sight and sound. I like my music—no, I require my music—to come-on to me. It is imperative that a band makes me feel sexually viable, undoubtedly present, and sometimes even a bit violated. I want the frontman to share his rawest, crudest, most honest reflections on what turns him/her on and why. I want to hear Iggy's animalistic growls as he writhes around in a dangerous fevered state , witness Robert Plant thrusting his denim-clad groin, see Diamond Dave lick his lips in an X-rated manner while proclaiming that "Everybody wants some/I want some too!" I revel in Jake Shear's orgiastic glee as he delivers euphemisms about anal sex that don't really qualify as euphemisms because they are so incredibly explicit. And when Kevin Barnes croons that I "look like a playground" to him, I take it as the creepiest and most sincere pick-up line I've ever heard.
Maybe I am reading too much into the Pitchfork review that started me on this whole tangent. Maybe the reviewer didn't find much to his liking apart from the "tarted-up" themes that pique Barnes' interests. Maybe there isn't really this underlying fear of sex. But when I attempt to form a list of current rock bands that are overtly sexual in content, image and/or performance and that garner critical attention and mass appeal, my minds goes blank.
Where did all the sex go? I want music to get laid again.
Photo with 6 notes
The Happiest Girl Alive
(Courtesy of pina coladas, lobster nuggets and high doses of Vitamin D)
Post with 18 notes
This weekend I will:
Return to the lush, verdant, oceanview paradise of my childhood…
and realize that nostalgia has a funny way of omitting the parts of a place that are less than desirable such as…
Young mothers wearing sweatpants and t-shirts emblazoned with "Wildcat Cheerleader 1998",  screaming after their 3 toddler-sized sons while standing in the middle of Target, looking hopeless, helpless, and bereft of all vestiges of youth and happiness. They stand in the center of Housewares, surrending themselves to this new life that they do not yet recognize. They then recognize you, make stilted, terribly awkward conversation about the joys of motherhood, and then furiously drive their shopping cart off while yelling "JARRRREEEED, GET BACK HERE!" You do not feel smug, but come to the realization that this is the unhappiness that would have been yours had you stayed. You wonder if you would trade it for your current unhappiness of being broke, disillusioned, and outrageously jaded with no prospects of owning anything in the near future. You exit the sliding doors  in an unexpected fog, thinking to yourself that it is a tough call.
I-95 traffic
Rebel flags on vehicles, t-shirts, baby onesies etc.
A sincere love of Jimmy Buffet
Overworked, miserable denizens of both genders with Slim-Jim colored tans, minimum clothing in garish hues, either smoking or spitting chew with contempt for their lot in life, the summer heat, and probably you.
Incessant radioplay of AC/DC that results in you deciding that you've changed your mind: You aren't about to rock after all.
Realizing that when I overly romanticize this particular location, I blind myself to its depressive attributes and come off like a willfully ignorant fool,  I will then drink an excessive amount of Rum Runners and anything else with a synthetic taste of beachy hedonism…
and subsequently engage in sundry forms of profligacy included but not limited to:
The consumption of dozen upon dozen of raw oysters
Downing shots with strangers—the majority being married couples who are into "swinging" in tandem with painkillers
While at a tacky tiki bar, I will dance to a bad cover band's version of Collective Soul's "Shine", or if the drinks are particular strong, Train's "Soul Sister"
With a middle-aged man in a Tommy Bahama button-down and a pair of dad Jorts
I will also:
Wear the bathing suit equivalent of David Lee Roth leggings…
while I coast on a pontoon boat with nine of my closest friends…
and listen to CSN's "Southern Cross" repeatedly until…
someone threatens to throw me overboard and quickly changes it to either our college anthem, "Freedom '90", a Cash Money rap artist, or the acceptable default of Guns-n-Roses
Finally I will:
Enter a biker bar and find the most grizzled, fearsome-looking brother in the room. Requirements: a gumball-shaped gut, a handlebar moustache the color of soiled Maltese fur, and a strident laugh that rattles like an old motor. I will then ask if I can take a ride on the back of his Harley…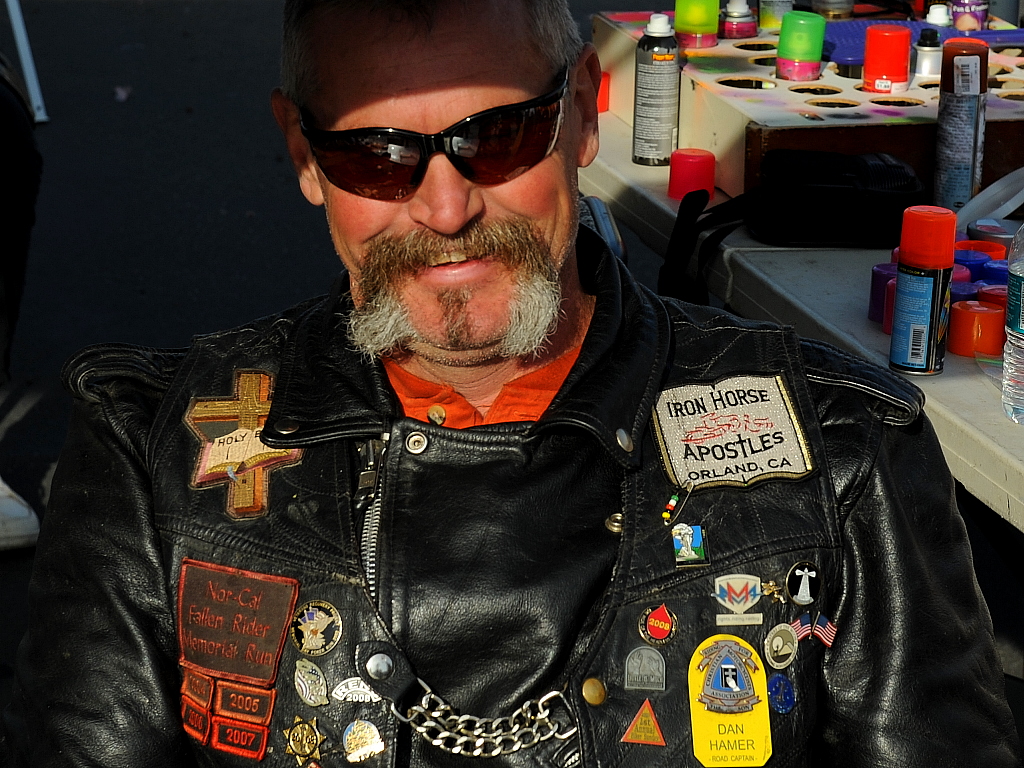 I will then ride off into the sunset unconcerned about anything that might transpire after this weekend…
including the fact that I will turn 30 in a matter of weeks.
Photo with 6 notes
This dress is:
a) The wings of a phoenix pre-flight
b) Liberace's Quarterback Costume
c) The Lost Armor of She-Ra
d) El Matador meets Queen Hashepsut
e) Needed. In Closet. Now.
Link reblogged from vickyj.org with 21 notes
is called something like 'Möbius' Vexation' or maybe 'The Malcontent.' It's one where you hang from your shoulders/perch on a seat, so your feet hang loose and people who wear flip-flops lose them. It's bright green and dark purple and has a totally absurd number of loops, and also those little…
 I agree with most of Vicky's criteria and would like to take this opportunity to add a few more of my own. I've been thinking about rollercoasters a lot since visiting Six Flags Great Adventure for my first time this past Saturday. Attending this theme park, I encountered a lot of firsts: The first time I felt mildly nauseous post-ride, the first time I felt superbly nauseous post-ride, the first time I felt intolerably, near-puke nauseous post-ride, the first time I experienced agonizing next-day neck and back pain, and the first time I had to ask myself if I was getting too old for thrill rides because of emerging physical inadequacies due to the aging process and the subconscious questioning of my mortality. I should mention that I am turning 30 in a few weeks.
Like Vicky, I prefer coasters where my feet dangle. For some reason, this feels more secure than having that lapbar precariously secured across my waist. While I love feeling like I am about to be ejected from my seat any minute, I'd much rather feel the rush of air against my unrestrained limbs. Somehow it feels more liberating and less sadistic. This is why I especially enjoyed the Superman ride on which you dangle, stomach-down. El Toro, on the other hand, is a wooden creation with the lapbar and an initial 78 degree drop in which your stomach leaps to the roof of your mouth and forces you to swallow it again. While the vertiginous thrills of this one were exhilarating and somewhat terrifying, they were disrupted by my neck jerking forward at every twist and turn. It didn't seem as if my companions were really having this problem. Perhaps I simply lack the strength to combat the g-forces. My after-picture—the one they always try to make you buy and turn into a tacky keychain—depicted me with my head almost all the way down. It was a foreshadowing of the vomiting position I would want to assume throughout the rest of the day. But I managed not to! However, for the first time, while waiting for the next car of the Nitro coaster to pull up to the front, so that I could enter and embark once again on some harrowing and dizzying trajectory  I had a minor freak-out and decided I was not capable of pushing the limits of my being. I had to respect my fellow passengers and not glaze them in my banana-bread puke. Since ingesting the sliver of banana bread at 8 am, I had not eaten anything all day. It was 4:30. I had to be a lame adult and gorge on some overpriced pizza.
While eating hot cheese in the baking sun surrounded by fanny packs and airbrushed accessories, I thought about how I would always regret not riding Nitro or Kingda Ka that day. I thought about how my 11 year old self would deem the 29 year old me a total loser. I thought about how I was old and tired and could no longer live for cheap thrills. I felt sad and alone surrounded by all these tweens high on adrenalin, soda and their death-defying arrogance that compelled them to document every scary moment from the front row of a coaster car and upload it to youtube that very night. 
I rode the placid Congo River Rapids with profound remorse that afternoon. I had lost something of myself—something that was perhaps less than intelligent, but nevertheless an integral part of my youthful experience.  The raft circled about through a simulacrum of tumultous waters, teasing me with the possibility of a deluge of water assaulting my being. I didn't experience a single splash while the rest of my companions emerged drenched and laughing. I was right: My time for cheap thrills had passed.
My ideal coaster would be called This Mortal Coil. Like the RockIt at Universal Studios, passengers could choose from a wide selection of songs to act as the soundtrack to their half-baked euphoria. I would choose Motley Crue's "Wild Side". Like Vicky's coaster, This Mortal Coil would have seemingly eternal loops and twists. It would go so fast, your face would feel like melting and your feet would tingle. When it came to a stop, one would feel young, alive, and full of plucky resolve. One would not feel the need for a chiropractor, Tums or a time machine.