Something's Always Wrong
When I was thirteen, a lot of terrible things happened. And more bad things took place before then.  The '90s, in general, were not so kind to me.  Life stopped being polite and started getting real. Really real. Real, real, real. Early on in the decade, pop culture's premium on 'realness' emerged: It bit the beautiful slacker's hand that fed it; it extended itself into slick and sinister virtual...
In Defense of Channing Tatum
I suppose this is my way of assessing whether or not I am in the minority more than anything. Channing Tatum isn't so bad, right? In fact, he can be downright enjoyable or surprising in his ability to convey actual human emotion. There is a certain pathos present in those smoldering green eyes. An inchoate ferocity that can catch you off-guard, that can make you overlook that he is...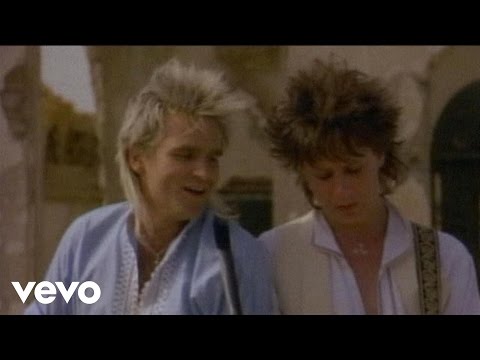 Tuff Turf
Big news: I finally saw Tuff Turf this weekend. For the longest, it had been the missing link in the Spader-Downey Jr. catologue. Now I can rest easy because I've seen every film starring the once angsty, baby-faced duo. In my mind, prior to viewing, Tuff Turf was essentially a prequel to the "young, debonair and without a fucking care" aesthetic I would grow to love to a...
What I've Been Up To: An Incomplete but Fairly...
• Teaching 8th and 9th grade at an all-girls' institution in Brooklyn since September 2011. • Mastering the art of discipline and the craft of self-preservation afloat the tides of adolescent rage and idiocy. • Taking refuge in episodes of HBO's Enlightenment. Seriously, Laura Dern is the goddess of quotidian hardship. Am I right? • Numbing my battered pride with wine, hard cider, the feeble...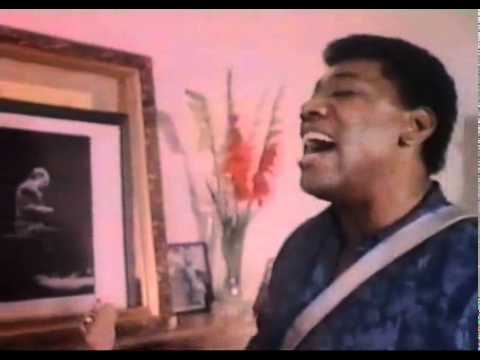 1 tag
Pinball Music
There's a certain kind of music that sounds like it should be played in a dark arcade that smells of french fry oil and smuggled liquor, that is redolent of Saturday nights spent in a decade not my own (perhaps the late '70s?, early '80s?) indulging in the foibles of youth. It's the kind of music that would be good to hear while losing yourself in a downward spiral/cocaine...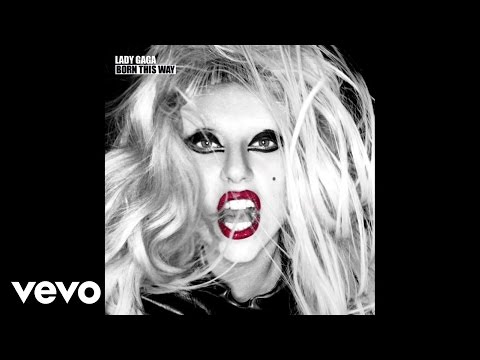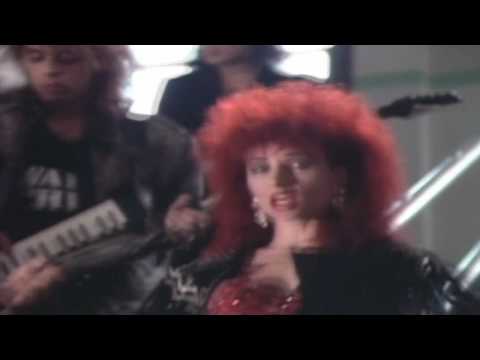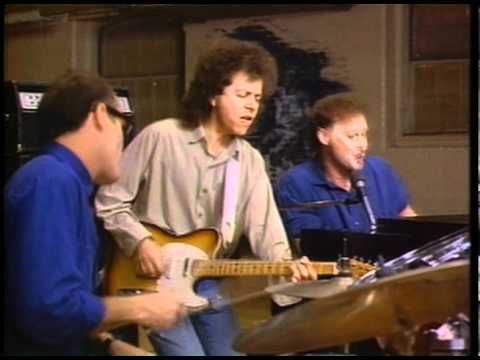 Possible Video Treatment for Lady Gaga's "Edge of...
Okay. What about this: a Haus of Gaga loose interpretation of Bruce Springsteen's "Glory Days" meets American Pastoral Pastiche. The intro: It's dark, foggy with thick moving clouds illuminated by a blue moon. The curtains of fog part to reveal Gaga in a basic welder's uniform. She's working hard, burning that midnight oil while enjoying the sound of her voice...
Here I Go Again...
It might not be major news to most of you, but tomorrow night Whitesnake plays Irving Plaza. To me, this is monumental. It leaves me breathless and excited and, ultimately, crestfallen because I cannot find one single living soul to attend this night of guitar-driven innuendo and pageantry with me. After first hearing of this show and sending out my giddy emails to certain people that have since...
Budget Fashionistas: jakec: "A smart woman said... →
jakec: "A smart woman said something smart in 2008 and then two dudes in 2011 told her she was wrong and to stop complaining about how music criticism doesn't engage with its audience because writing is an important form of self-expression and also they don't like reading other people's…  Let me just say…I just finished my thesis (yay!) and was informed that a conversation was going...
the violence of handcrafted dolls: reflections on... →
theviolenceofhandcrafteddolls: I learned from friends that the pitchfork review of False Priest was less than good, so I avoided reading it until tonight. I gathered from PF's review of Skeletal Lamping that we were not a darling of their blog, but I had hoped that we'd get a slightly less disappointing writer this time around…  I found this super amusing. Glad to know that we are on the...
Thoughts on Kanye and Death and Other Stuff
I feel as though I am missing something. This Kanye album: it's fairly good. I'd give a few tracks repeated listens, but I just can't seem to frame it as this 21st century magnum opus. In order for me to view it as such, I would have to form an instant and strong attachment to the songs and also something somewhere would have to resonate. And deeply. I feel a complete disconnect...
"If we are serious about improving our schools, we will take steps to improve our..."
– Diane Ravitch is my education reform hero. She says everything I've been wanting to say about why Guggenheim's "Waiting for Superman" is problematic and reductive propaganda, but in a way that is brilliant and highly persuasive. Her book, The Death and the Life of the Great...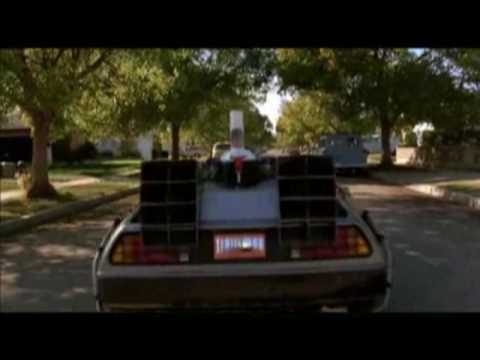 Cliches
Have any of you out there attended a corporate meeting and found it to be the most tedious, inconsequential, borderline nihilistic experience of your entire lives? Does your head clog-up with mental anguish as various co-workers drone on about their past work experiences with the pompous posturings of the most loathsome kind of suck-up: the clueless one? Have you found yourself desperately...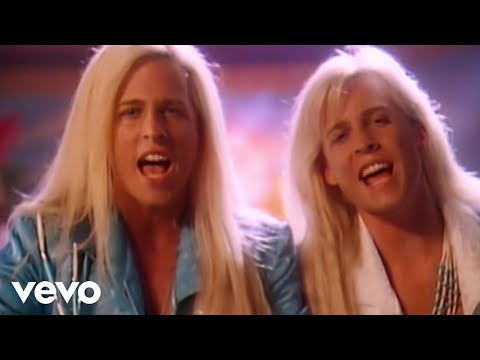 Next week Christmas comes early for me! This book promises to be this fall's answer to Kelly Cutrone's If You Have to Cry, Go Outside.  I know everyone is all about Family Ties' Mallory and her clothes, but Brenda Walsh is where it's at for me in terms of sartorial choices. She had a flair for the dramatic and a penchant for oversized blazers, henna-hued eyebrows, and...
Last year I constructed a Halloween mix that really made me proud. I seamlessly weaved Satanic camp ("Shout at the Devil", "The Number of the Beast", "Hells Bells") with hard and heavy sounds that revel in the macabre ("Monsters in the Parasol", "Electric Funeral", "Human Fly"). I added ghoulish classics ("Thriller", the Misfits' and the Banshees' eponymous tributes to the holiday, The Lost Boys'...
One Break, Comin' Up!
What a Fool Believes: You have inspired me! What should I do when I want to distract myself from this painfully laborious task of writing a thesis on children's literature? Look at pics of David Lee Roth! AIRBORNE DAVE! WINDSWEPT DAVE!: CLASSIC DAVE: COY DAVE: "DO NOT WANT BUT I PROBABLY WOULD IF STILL COULD" DAVE "DEFINITELY WANT" DAVE AKA LACANIAN...
The Bryan Cranston Aquarium
You have to wonder what sort of portent a dream is that consists of viewing a live performance of Bryan Cranston blithely swimming with dolphins while evading the malevolent, aquatic slugs creeping around in the fathoms of a deep and inky manmade pool. The play has no clear narrative: just Cranston wading around with these marine mammals that sometimes are made of their typical gray, slick...
There were many epic moments during Friday's Of Montreal show at Terminal 5: 1) When my friend and I went totally beserk upon hearing the first blurpy, ectastic notes of "The Party's Crashing Us!", flailing around maniacally like a pair of black wizards. This is probably the moment when the bell sleeve on my new party dress was doused in some unidentifiable liquid within...
Sex Karma: Why Are We Not Getting Ours?
Pitchfork's closing remarks on of Montreal's solid latest release, False Priest, were rather disconcerting to me: "it might also be time for Barnes to find his muse outside of the bedroom."  Um, what? Is any muse really found outside of the den of iniquity? I thought the muse was always somehow of the fleshy realm. Whether in actual idealized male/female form, or as a representation of those...
This weekend I will: Return to the lush, verdant, oceanview paradise of my childhood… and realize that nostalgia has a funny way of omitting the parts of a place that are less than desirable such as… Young mothers wearing sweatpants and t-shirts emblazoned with "Wildcat Cheerleader 1998",  screaming after their 3 toddler-sized sons while standing in the middle of...
vicky j dot org: The ideal rollercoaster →
is called something like 'Möbius' Vexation' or maybe 'The Malcontent.' It's one where you hang from your shoulders/perch on a seat, so your feet hang loose and people who wear flip-flops lose them. It's bright green and dark purple and has a totally absurd number of loops, and also those little…  I agree with most of Vicky's criteria and would like to take this opportunity to add a...
Teachers
After posting my .38 Special retrospective, an anonymous angel referred me to another track by the group that somehow remained under my radar all this time. Anonymous's recommendation seems almost a fortituous occurence as the song is entitled "Teacher, Teacher" from the 1984 film, Teachers starring Nick Nolte, Judd Hirsch, Laura Dern, Morgan Freeman, RALPH MACCHIO and CRISPIN...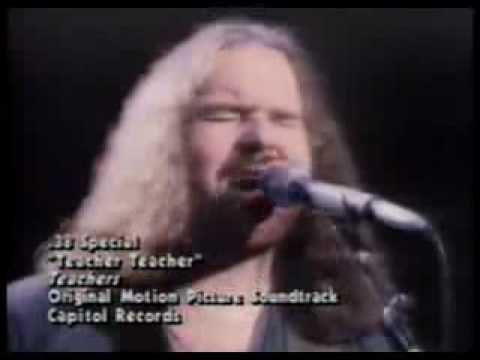 .38 Special Video Retrospective
I've always loved .38 Special, but if one asks me to rattle off some of my favorite bands, they are bound to be unjustly omitted. It's not an attempt to keep my love of them a secret; that's just ludicrous. They're from Florida, after all. So, why is it that unless I hear "Caught Up in You" or "Hold on Loosely" in an immediate context, I don't...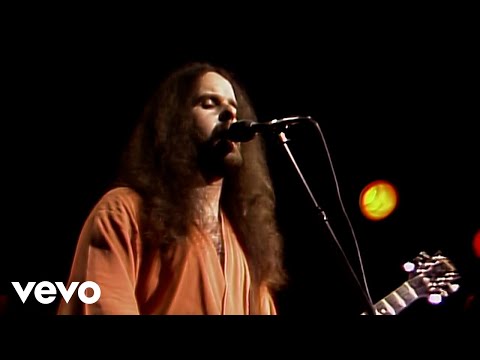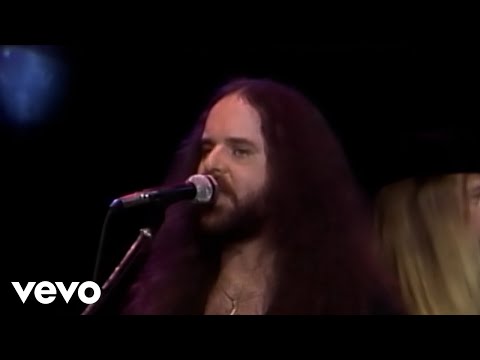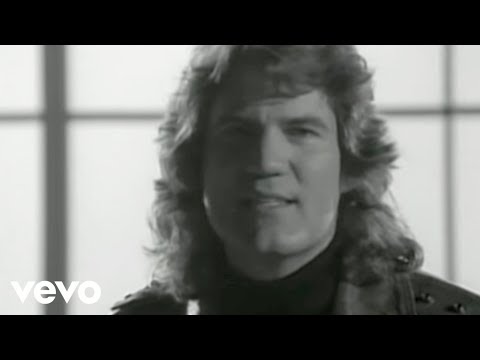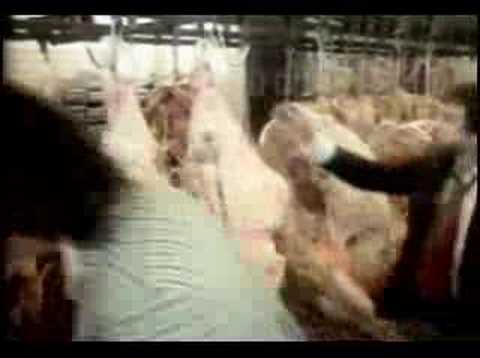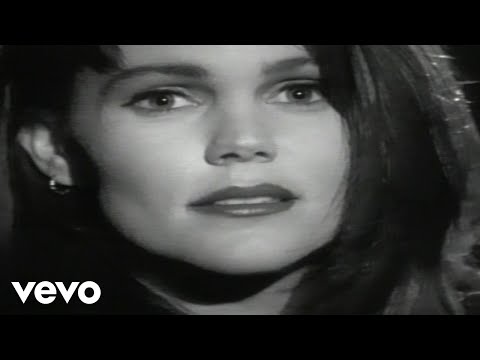 Last night I started reading Belinda Carlisle's tell-all Lips Unsealed. I am always reading books like this. The ones that start out with a boy-crazy, insecure girl-next-door changing her hair, getting new clothes, and then following some more outgoing and rebellious girlfriend (or gay manfriend) down to the Sunset Strip/East Village where she is introduced to yet more ways to change her...